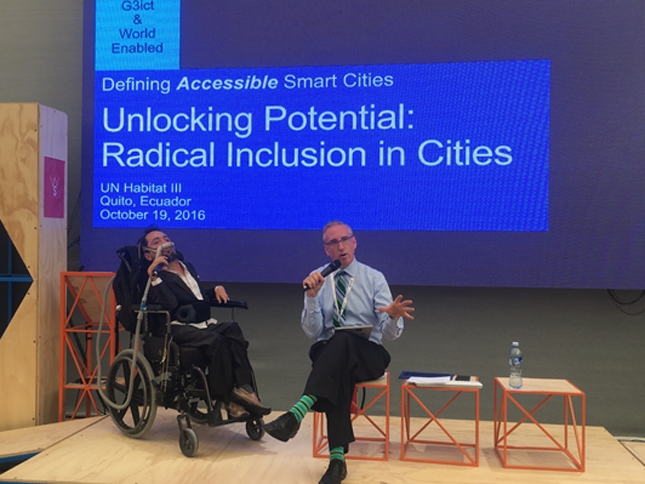 Smart Cities want to be more inclusive. Let's help them!
Today, on World Cities Day 2017, I am pleased to announce that the Smart Cities for All (SC4A) global initiative will begin to develop a new tool, a maturity model, designed specifically to help cities worldwide assess and benchmark their level of digital inclusion and ICT accessibility. We know that today Smart Cities are not […]
Upcoming Events
There are no upcoming events.
SC4A VIDEOS

Designing Smart Cities | James Thurston at Smart City Experience 2020

Defining and Measuring Inclusive Smart Cities
James Thurston's Interview on BBC Click Radio | January 23, 2019

Smart Cities for All in Mexico | James Thurston Speaks on the Digital inclusion Maturity Model
Message from Dr Victor Pineda for IDPD