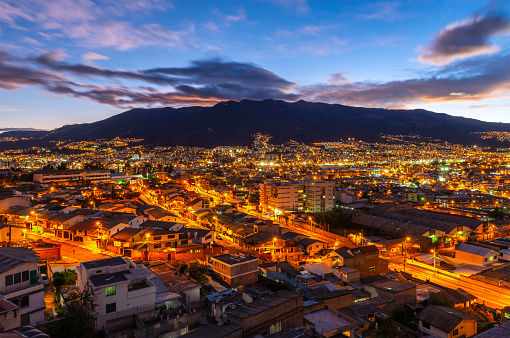 Why are Accessible and Inclusive Sidewalks Important in Cities?
Why are more accessible and inclusive sidewalks important for people with disabilities in cities?
More accessible and inclusive sidewalks are important for all citizens, but especially for people with disabilities as they let them move safely, without any obstacles (or at least with the minimum). It is extremely important to know the most accessible routes to save time, avoid accidents, and guarantee autonomy and independence in terms of mobilization.
Why is this AI for Inclusive Urban Sidewalks so important for your city?
This project is very important for Quito because it will make our city a better and more accessible place. It will allow children create an idea of a place as it should be and help adults to modify that imaginary city that they have ingrained. The project will help us to learn in what other aspects we need to improve the city to benefit not only local people, but also tourists, elderly people and everyone who needs it. It is about taking advantage of technology (AI) to optimize the living conditions of many people, where it is common to encounter obstacles. It is like a magnificent tool that changes people's lives for better.
Why are you pleased to be the part of the project and what is your role in the project? What makes you excited about partnering with G3ict and the University of Washington?
I am happy to be the part of this innovative project, to meet people from different countries who are concerned about technology being used to help find solutions. I am happy to know that there are people who still want to work as a team and engage people with disabilities. And I am even more pleased to be the part of the project that allows us to be active participants and not mere spectators. Together with Mery Suasnavas, my guide, we mapped various quadrants of the city of Quito.
Any observations or personal experience that you think are relevant to the project?
My experience with the AI for Inclusive Urban Sidewalks Project has been very enriching, it was a constant two-way learning in terms of to raising awareness about the work done in terms of accessibility and how much remains to be implemented. Technology advances and it is good to know that with these important advances the needs of people with disabilities are considered.
Having the support of the people who put themselves in our shoes (support of people who helped us map, training) managed to create a lot of empathy, a great otherness. If cities are achieved, more accessible places can be achieved so that people with difficulties to move, see, hear or others are more independent and safer to move freely like the rest of the citizens, without physical dangers. Working as a team has been the key to learning, with training, with communication, with the help of technological tools (OpenStreetMap) that can be great allies, with questions, with doubts, with experiences, everything that helps us discover what else need to know or how to improve every day.
Upcoming Events
There are no upcoming events.