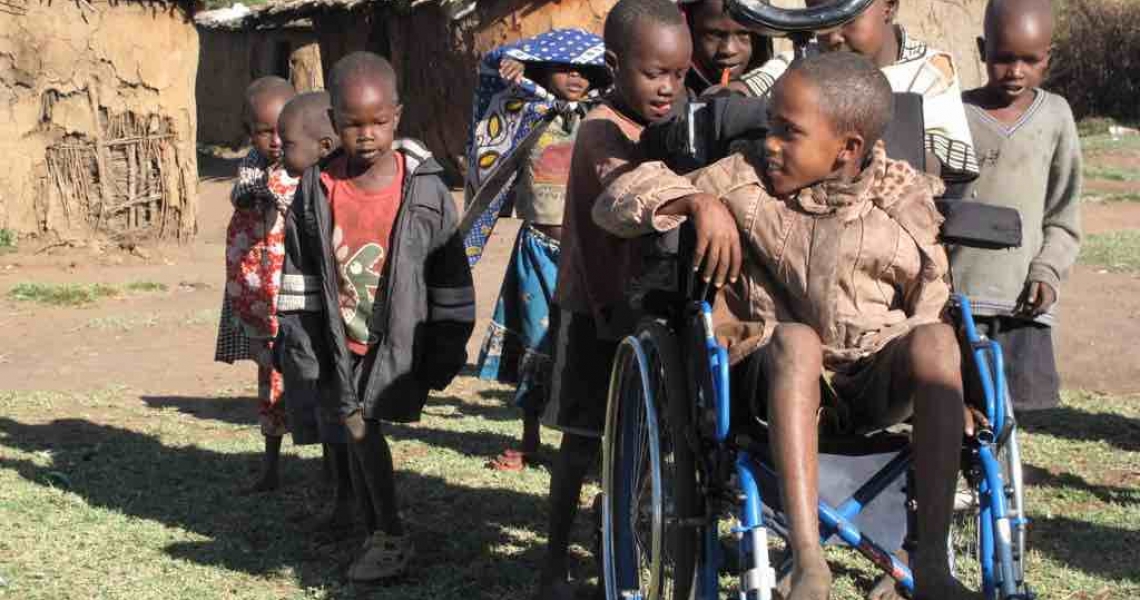 Four tools to ensure 'smart cities' don't leave behind people with disabilities
The global rush to roll out mobile apps, e-government services and other "smart" city tools is leaving behind people with disabilities.
That's the conclusion of a pair of experts in accessible technologies presenting at this week's Smart Cities NYC conference in New York. They've also launched a "Smart Cities for All" toolkit to help city leaders apply a more inclusive approach to urban technology.
Victor Pineda, president of the NGO World Enabled, and James Thurston, vice president of the nonprofit G3ict, say it's time for cities to get serious about digital inclusion. Over the past year, they surveyed 250 leaders from the public and private sectors, advocacy organizations, civil society and academia, from the Global North and South.
Less than half of those surveyed could identify a smart-city project that had any focus on accessibility. Only 18 percent could think of a city using accessibility standards around technology.
"The challenge we were seeing is that in many countries, there's a strong focus on disability rights and accessible technologies, and a strong focus on creating new smart cities in their country — but those two efforts never came together," Thurston told Citiscope.
"We're seeing the same silos in technology companies, as well," he continued. "Every big technology company has a business unit focused on smart cities, and many of the leading technology companies have strong teams focused on accessibility and usability. But again, in a lot of the technology companies, we're not seeing those combined."
[See: Helping the blind navigate cities]
Pineda, an urban planner who uses a wheelchair, employs an example from the world of urban design — the kerb cut — to demonstrate the kind of thinking that is needed in technology design.
"Sustainable Development Goal Number 11 — inclusive and resilient cities — we are not going to meet that goal if we don't think about people with disabilities in this digital urban infrastructure."

Victor Pineda
President, World Enabled
"Kerb cuts not only make it easier for people in wheelchairs to get around the city but also open up the city for all kinds of people — women with strollers, people on bicycles, elderly people, kids," Pineda said. "As cities start to build out and modernize their digital infrastructure, they need to put in the kind of features that allow for everybody to use that infrastructure on an equal basis."
The toolkit Thurston and Pineda developed, with support from Microsoft, aims to give city leaders four strategies to bring change to city halls.
The first is a set of arguments for communicating the need for digital inclusion within city management. This includes arguments framed to resonate with different audiences within government. For example, a human rights case may work with some, while a business case may work for others.
The second tool lays out the various international standards that already have been established for digital inclusion. This is intended to help chief information officers know where to turn for products that already meet certain criteria for accessibility.
Third is a model procurement policy, which draws on global accessibility standards.
And fourth is a database of more than 350 apps, websites, software and other technologies that demonstrate different ways of addressing the digital divide for people with disabilities. This is intended to inspire city leaders, as well as software developers, to come up with ideas for products.
[See: 'I love cities, but they don't all love me back,' advocate for disabled says before Habitat III]
Pineda said cities will need to change their approach to digital inclusion in order to meet the objectives of several recent global agreements.
"Sustainable Development Goal Number 11 — inclusive and resilient cities — we are not going to meet that goal if we don't think about people with disabilities in this digital urban infrastructure," Pineda said. "We're not going to meet the objective of the U. N. Convention on the Rights of Persons with Disabilities. We're not going to meet the New Urban Agenda. Because it's about equity, it's about inclusion, and it's about unlocking what cities can do for people."
Content retrieved from: http://citiscope.org/story/2017/four-tools-ensure-smart-cities-dont-leave-behind-people-disabilities.
Upcoming Events
There are no upcoming events.
SC4A VIDEOS

Designing Smart Cities | James Thurston at Smart City Experience 2020

Defining and Measuring Inclusive Smart Cities
James Thurston's Interview on BBC Click Radio | January 23, 2019

Smart Cities for All in Mexico | James Thurston Speaks on the Digital inclusion Maturity Model
Message from Dr Victor Pineda for IDPD